Welcome to Cub Scout Pack 653, the best Pack in Mesa!
Come join us anytime!
Accepting Boys & Girls, K-5th grade
Mondays @ 6:45-8pm
Red Mountain United Methodist Church
2936 N. Power Road, Mesa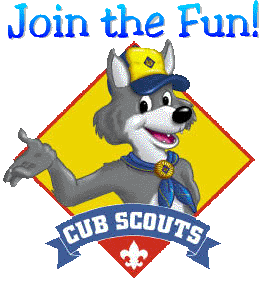 You can join any time of the year. Contact our Committee Chair Kaurtney ([email protected]) to express your interest in joining and we'll give you the date, time and location of our next Pack 653 meeting.
Cub Scouting is open to boys and girls from kindergarten through fifth grades. When cubs aren't working with their "Akela" to achieve their next badge of rank, they are camping, hiking, building pinewood derby cars, shooting off rockets or enjoying an adventure with their family and friends.
Pack 653 is chartered by Red Mountain United Methodist Church and is a proud member of the Lost Dutchman District in the Grand Canyon Council of Boy Scouts of America.