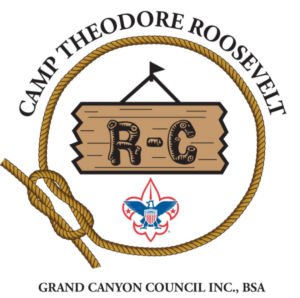 Dust off your hiking boots, and get set for a program filled with adventure, fellowship, great food and of course tons of fun!
This is a 4-day overnight camp near Payson. Includes:
Archery, Astronomy, BB Guns, Camping & Compass Skills, Fishing, Hiking, Horseback Riding, Plus MORE!!!
Our pack usually goes over Father's day weekend, which would be Weekend 3 in the schedule this year, Thursday June 15-Sunday June 18.  Camp ends early on Sunday morning.  Siblings over 5 are welcome to attend.  Scouts who sold popcorn did earn money towards their camp registration.
Please click on these links to provide you with the necessary forms and information needed for a fun and successful camping adventure at R-C.