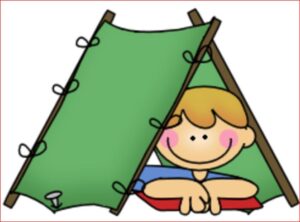 More information to come!
Bring the whole family for a fun packed camping experience! There will be many adventures for the scouts to achieve and so much more. We will be going on a few hikes including one to the wind cave and moonlight/flashlight hike. There will also be plenty of campfire entertainment provided by the scouts.
Cost is around $10-$20 per family.  More details to come.
Typical Agenda
Friday
4:00-6:00 Set up camp. First come, first serve for the campsites. (Dinner on your own.)
6:00-7:00 All about Bats at Nature Center
7:30-8:30 Flashlight/Moonlight Hike  at Merkle Trail
Saturday
Morning Breakfast- see den leader or other parents from den and coordinate a breakfast together.
9:30 Optional Hike to the Wind Cave. This is a 1.5 mile hike up to the Windcave and it is rated difficult because it is steep at the top. Bring plenty of water and maybe a snack/lunch for at the top.
10-11:30 (If not doing Windcave) Tortoise Day-Feeding, Reading, and More at Nature Center
Lunch on your own
4:00 Den Meetings- get together with your den and work on adventures!
6:00 Dinner
7:00 S'mores
7:30 Campfire Program- skits, songs, stories, and games
Sunday
Breakfast on your own
8:00 Interfaith service
10:00 Clean up and head home 🙂
Please see the Usery Website for directions.