Welcome to Cub Scout Pack 653, the best Pack in Mesa!
All Scout Meetings are canceled for March, April & May 2020 due to COVID-19. Please check our calendar for the most up to date information.
August 11th, 2020

is registration for K-5th grade boys and girls! Come join us for 2020-2021!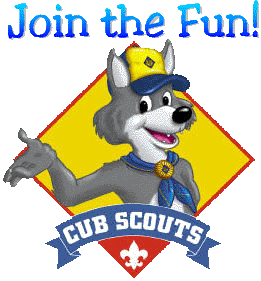 You can join any time of the year. Contact us to express your interest in joining and we'll give you the date, time and location of our next Pack 653 meeting.
Cub Scouting is open to boys and girls from kindergarten through fifth grades. When cubs aren't working with their "Akela" to achieve their next badge of rank, they are camping, hiking, building pinewood derby cars, shooting off rockets or enjoying an adventure with their family and friends.
Our pack meets every Tuesday (except school breaks) in the Outback building at Central Christian Church at 6:45pm.

Pack 653 is a proud member of the Lost Dutchman District in the Grand Canyon Council of Boy Scouts of America.